Enter Online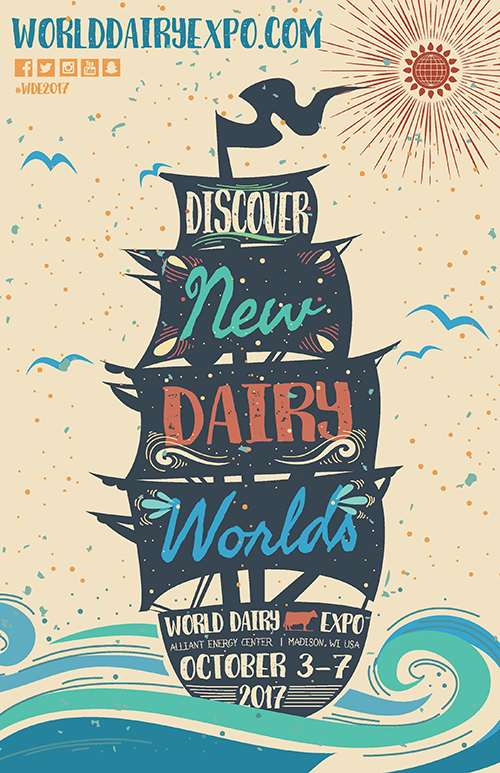 Welcome!
World Dairy Expo 2017 Dairy Cattle Show entries will open July 1, 2017.
Entries will be due Wednesday, August 31. Late fees will apply beginning September 1. Online entry will close Sunday, September 10 at midnight CST.
In order to remain in compliance with the USDA Animal Disease Traceability (ADT) rule, animals MUST have official ID listed on their health papers and a matching AIN or CCIA tag in their ear when they arrive on grounds. Acceptable forms of animal identification are: USDA AIN 840 tag, Canadian CIA RFID 124 tag, Manufacturer Coded RFID 900, 982, or 985 tag. *NOTE: Manufacturer coded 900, 982 or 985 RFID tags were discontinued as official ID by USDA starting in 2015. However, tags applied before March 11, 2015 will be recognized for the life of the animal. Tags must be in place in the animal's ear upon arrival to the Expo grounds. This information will be used for health check-in upon arrival. Breed show check-in will continue to use an original breed association registration paper.
Health requirements for cattle traveling to World Dairy Expo can be found here.
If you have questions, feel free to contact us via email or at 608-224-6455.
Below is Entry information for 2016. 2017 Information will be available July 1.
2016 Premium Book PDF Forms and Applications
We recommend entering online, but if you prefer to print and mail your entries, paid by check or money order, use the Cattle Exhibitor forms below.

2016 Dairy Cattle Exhibitors Information
Once you have submitted your entries, World Dairy Expo will provide entry confirmation via email to those who provide a valid email address or by postal mail. The following information will be available in August.
Save
Save
Save
Save