FFA Activities
Each year, World Dairy Expo strives to offer more educational opportunities for FFA students who attend the show. The activities listed below happened on Tuesday, October 2.
For a map of where buses should travel and park, please click here.
Seminars

Tuesday, October 2 at 8 a.m. in Mendota 2
"Ninja Leaders"
Nick Palkowski
Youth Leadership Speaker
It's time to take your leadership up a notch. Learn what it takes to ninjify your life to be more productive. Practice and show off your skills while learning the foundation of being a Ninja Leader. Master these and you're unstoppable. Chuck Norris will fear your name.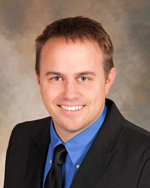 Tuesday, October 2 at 9 a.m. in Mendota 1
"10 Things Every FFA Member Should Know"
Casey Langan
Executive Director of Public Relations/Spokesman
Wisconsin Farm Bureau Federation
In his fast-paced presentation, Casey Langan, spokesman for the Wisconsin Farm Bureau Federation, equips FFA members with the tools to make an impact on today's trends ranging from agricultural issues to social media.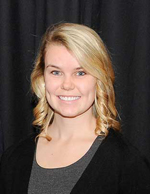 Tuesday, October 2 at 10 a.m. in Mendota 2
"Role Rehersal: Teamwork Takes Center Stage"
Ann Larson, Former Illinois FFA State Officer
Teamwork must be a top priority to have a successful judging team, officer team, or committee. Everyone has a very specific role with contributes to the success of the team. Find out what role you play and what contribution that role makes on a team in this hands-on, fun-filled workshop. Ann Larson, past Illinois FFA State Officer, will walk you through a team activity that is sure to be a blast! Don't miss out on this chance to analyze your team and have a great time while doing it!
Take a Quiz, Win Ice Cream
The U.S Dairy Forage Research Center is sponsoring a quiz about the dairy industry and forages in the Arena Building by the World Forage Analysis Superbowl. Students can take the five-question quiz from 9 a.m. to 2 p.m. for a chance to win a free ice cream from the GEA Ice Cream Booth. Supplies are limited. Students will also have the opportunity to check out award winning forage smaples and ask questions of the experts.
Win Shirts for Your Chapter
Visit the Vita Plus Corp. booth at World Dairy Expo and get your chapter's picture taken. Then post on Facebook for a chance at free t-shirts for your whole chapter. For details, click here.
Scavenger Hunt
In the past many teachers have designed scavenger hunts for their students. Well, World Dairy Expo has done the work for you! Click here to view a whole list of questions that you can use to engage students to learn more about the dairy industry and to experience everything World Dairy Expo has to offer.